Gregory Chiropractic Vision:
Our desire is to provide south hill puyallup chiropractic care with the patients comfort and understanding as our highest mission. We pledge to provide kind compassionate care on every visit to our office. We want you to be relaxed and confident that you will be treated professionally and with your healthcare needs as our greatest responsibility. Our practice is dedicated to improving the quality of every patients health through chiropractic care and nutrition. Should your treatment needs go beyond chiropractic, we have strong relationships with other healthcare providers in the region and we will provide the patient with the needed treatment for them to be successful in getting healthy!
Whether you are seeking treatment for a back injury, auto accident, or you just need the occasional adjustment; we are here to meet your needs and get you on the road to health and recovery! We also have multiple massage therapists available in our office. We are on our way to bringing nutrition in our office as we feel that is an extremely important factor in the health and well being of you body! We believe chiropractic and nutrition go hand in hand.! As well as nutrition we are seeking to find an associate Doctor to help with growing demand in patients that we are so happy to be serving!
We are here in to serve you and answer any and all questions of chiropractic that you have! Our patients are always number one and we strive to treat you with the utmost care and kindness!

Meet The Dr.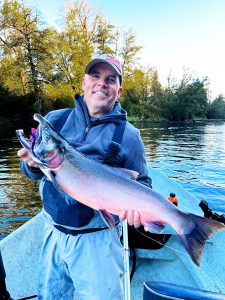 Robert Gregory, D.C.
Born: July 2
Married: September 20, 2009 to wife Gillian Marquet
Children: Blake Robert born July 13
Interests: Family, Fishing, Golfing & spending time with good friends
Education: Green River CC, Palmer Chiropractic College, Davenport Iowa. Graduated 1995

Meet the staff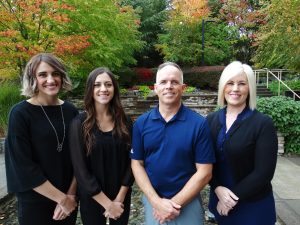 From left to right:
Kressa
Brenna
Dr. Bob
Lindsey
From left to right:
Lesa
Amber
Brenda
Jennifer
Julie
---
Gregory Chiropractic
You will be welcomed with our experienced friendly staff.
They are here to help with any questions that you have.
We are located in the sunrise campus.
Hope to see you soon!
Gregory Chiropractic
11216 Sunrise Blvd E Suite 3-203
Puyallup WA 98374