Work Injury Chiropractor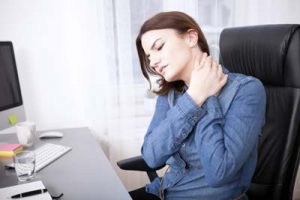 Work injuries can lead to reduced performance during everyday activities, compromise your ability to work, and cause physical as well as emotional pain. Though certain medication may help to mask the pain, medication alone will not address the symptoms. A work injury chiropractor in South Hill with Gregory Chiropractic can help you recover and achieve long-term pain relief.
Choose chiropractic care for your work related injuries.
Treatments are tailored to your specific injury. That's because your chiropractor always looks to treat the source of the injury, and cause of the symptoms, before treating the symptoms themselves. When treatment is applied in this manner it creates lasting relief. Patients frequently reduce and eliminate the use of pain relieving drugs that were necessary prior to their chiropractic treatment. Some of the work related injuries we treat include:
Back injuries
Neck injuries
Sprains
Disc related issues
Carpal tunnel syndrome
Tendinitis
Bursitis
Headaches
Rotator cuff issues
The right treatment for you.
A work injury chiropractor is synonymous with specialized care. The patient comes first at our clinic, and treatments are tailored specifically for your injury, abilities, and needs as a patient. Because we cross-utilize from a number of different disciplines, we can offer in-clinic treatment as well as instruction to aid in at-home healing. Some of the work injury rehabilitative therapies we perform include:
Manual adjustments and motion therapy – When you suffer from a work-related accident, damage can have a negative impact on your range of motion. Falls frequently cause spinal and neck injuries, and lower back pain from desk jobs is common. Adjustments put the spine pack into alignment, and motion therapies involve stretching specific muscle groups that can help free tightened muscles and restore full mobility.
Exercise therapy – Rehabilitation involving exercise therapy works on two levels. It helps to strengthen and stretch weakened muscle groups, and also helps to prevent damage from occurring in the future. This provides relief and acts as a preventative measure by increasing tolerance levels for muscle fibers and reducing the likelihood of tearing.
Massage therapy – Our massage therapists are skilled in a variety of different massage techniques. Depending on the nature of the injury we may recommend medicinal, deep tissue, swedish, or another type of massage therapy. We'll tailor your massage to your diagnosis to provide targeted relief from pain.
Contact us today for work injury relief.
Our chiropractic clinic offers the care you need for long-term recovery. A work injury isn't a life sentence. Call or contact us today.
---