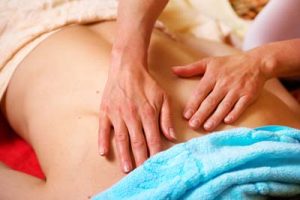 Massage in Puyallup
Massage does more than feel good. Therapeutic massage can heal. At Gregory Chiropractic our massage therapists apply specific massage techniques to alleviate medical conditions and provide more than stress relief. Massage is an ancient practice with modern medical benefits. These are far reaching and have been verified time and time again. When you look for a massage practitioner, choose one who specializes in a variety of techniques. The benefits of applied massage techniques happen here.
Call us today to schedule your first appointment.
Wellness comes from the inside out. Achieve lasting pain relief with massage.
Just some of the massage techniques we offer include:
Deep Tissue Massage – This technique requires knowledge of human musculature. Targeted massage is performed on specific muscle and connective groups. This penetrates the muscles and provides relief from aches and even chronic pain.
Compression Massage – This method is common to sports massage. Compression is a warm up for the muscles. Rhythmic massage loosens areas and releases tightness. Think of compression as a pre or primer massage.
Trigger Point Therapy – Ailments aren't always related to the areas you think they are. Areas of tightened muscles can interrupt the signaling of nerves. A muscle group in the back could be responsible for a headache. TPT targets these hidden problem areas.
Cupping – Creating a vacuum in a cup allows for the massage therapist to execute a sort of reverse massage. This reversing of pressure can alleviate specific strains, promote blood flow to an area, and reduce inflammation.
Benefits of Massage for All Lifestyles
From highly active athletes to desk-bound professionals, massage can help our bodies move and feel better. After weeks of intense physical workouts that cause knots and muscle tension, a simple hour-long sports massage session can break apart tight muscle fibers and aid optimal athletic performance. On the other hand, a chiropractic massage therapist can use pressure to promote healthy blood circulation and prevent the risk of blood clots after days on end of sedentary activity. In addition, massage therapy is known to cure these common ailments:
Anxiety
Digestive disorders
Fibromyalgia
Headaches
Soft tissue strains or injuries
Sports injuries
Joint pain
Contact us for a medical massage today.
Our massage rooms provide a calming environment where you can relax and regain your health. Massage isn't limited to one health benefit or technique. Our therapists will work together with you to identify problem areas and provide the best techniques to promote healing. A healthier you is waiting, call or contact us for Puyallup massage and bodywork today.
---