Massage Therapist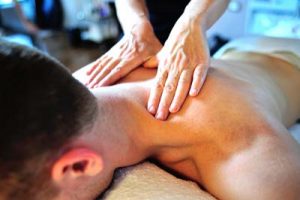 The right massage therapist in South Hill can make all the difference. Thankfully, identifying the right massage practitioner doesn't have to be difficult. You want to know they have the skills necessary to treat your ailment and the experience to correctly determine where that ailment lies. When a massage therapist works with a chiropractor you'll feel the difference. At Gregory Chiropractic our on-staff massage therapists work closely with our chiropractor to create targeted care plans for individual patients. With a deep understanding of the human body, musculature system, and how areas affect one another you'll receive a truly therapeutic massage.
Can a massage therapist help you?
Massage therapy is used to treat a wide range of different conditions. Studies have indicated it can provide relief for a variety of different ailments that include:
Soft tissue damage
Insomnia
Headaches
Digestive disorders
Anxiety
Temporomandibular joint pain
Massage that goes to work for you.
Our massage therapists truly listen to you. They are a dedicated practitioner who understands how and when to apply specific techniques to achieve the results you are looking for. That's why they work closely with our intake specialists in order to analyze your reason for visiting and how they can best apply their skills. If you've previously worked with or intend to work with our chiropractor as well they will consult with one another so you get the best-combined treatment for your needs.
Possessing skills in a wide range of techniques opens up healing possibilities you may not have even realized were possible. Our massage therapists in South Hill know a range of different massage methods from trigger point to deep tissue and cupping. Every method provides a different sensation, and can be utilized in unique ways depending on the area being treated. When you choose our clinic you'll receive the best techniques for addressing your symptoms. Wellness through massage begins here.
Contact us to schedule a massage today.
We provide a variety of services for various locations. When you need a work injury or auto accident chiropractor in Puyallup, South Hill, Graham, or anywhere in between give us a call!
The services of our massage practitioners are in-demand. Call or contact us today to schedule your appointment.
---