Massage Therapist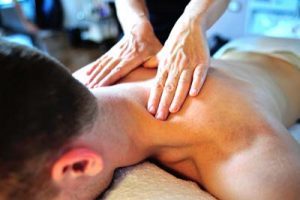 Finding the right massage therapist in Graham, WA can make a world of difference. Luckily, the search doesn't have to last long. You want to know the therapist you choose has the necessary skills to treat you. That means identifying what areas are causing you pain and using the correct methods to treat them. Pairing massage therapy with chiropractic care can lead to even better results.
That's why Gregory Chiropractic is a dual practice clinic. Dr. Bob Gregory works closely with our on-staff massage therapists to create a targeted treatment for a variety of ailments. With a deep understanding of the musculature and nervous system as well as how one group affects the other, our therapists will provide you with a truly therapeutic massage.
How can a massage therapist help you?
Massage therapy can treat many conditions. Studies have shown it successfully reduces pain from and heals damage due to ailments like:
Sports related injuries
Work related injuries
Soft tissue damage
Insomnia
Headaches
Digestive disorders
Anxiety
Temporomandibular joint pain
Massage that goes to work for you!
Our massage therapists listen to your needs. As a dedicated and highly trained practitioner, they work closely with our intake specialist to evaluate your condition. If you've previously worked with or would like to work with our chiropractor in addition to our massage therapists, they will consult one another to provide you with a combined treatment.
Massage can provide targeted healing using methods you may not have considered before. Our therapists in Graham WA are versed in a range of methods from deep tissue to cupping, trigger point therapy, and more. When you choose our clinic you can be assured we'll use the right combination of techniques to address your symptoms and heal your body from the inside out. Wellness through massage starts here.
Contact us to schedule a massage today.
Our massage therapists are in demand. Call or contact us now to schedule an appointment at your earliest convenience.
---