Massage therapy is one of the most popular services in spas and wellness centers. It is an ancient form of healing that has remained relevant for centuries and helps release tension, reduce stress, and help people sleep better at night. Massages are much more than a cosmetic procedure found in beauty parlors. Massage benefits for well-being are vast; we will discuss them in depth in this blog post!
It helps to reduce stress and anxiety
Massage therapy can help reduce your stress and anxiety. Anxiety is a common mental disorder that affects millions of people worldwide, making it a serious obstacle to achieving optimal health for both the mind and body. Studies have shown that massage positively affects mood, such as depression or anxiety, and eases blood pressure. After a demanding week in the office and numerous societal pressures, a massage therapist might be what you need to maintain your sanity!
It is a natural pain reliever
Massage therapy can help reduce muscular tension and improve overall body functions, which means it's an excellent way to remedy conditions such as arthritis or multiple sclerosis naturally. A study in Norway found that people with chronic back pain had more minor discomfort after receiving massage treatments over several weeks than they did before the treatment. Massages also assist in relieving patients from chronic pain and discomfort related to a wide variety of medical conditions.
Improves body circulation
Massage therapy also helps improve circulation by increasing blood flow in the body. It can be used as an effective treatment for people who suffer from clogged arteries or heart disease. However, you should talk with your doctor before going to a massage therapist if you are at risk of cardiovascular disease because it could potentially exacerbate the condition.
It can also relieve muscle tension, stiffness, and pain after a workout
A massage is one of the best ways to reduce muscle tension and pain after a rigorous fitness routine or sports activity. It's perfect for people who enjoy exercising regularly! It can help relieve pressure from both stressed muscles and joints due to physical exercise. A Swedish massage helps flush out the lactic acid in your body, which builds up during exercise, and also helps to reduce muscle stiffness. This is why it is such a popular procedure for athletes trying to recover from a strenuous session on the field.
Improves sleep quality
Professional massage therapy can help improve your overall sleep pattern by increasing the production of certain hormones in your body associated with relaxation! Studies show physical therapy allows your body to release natural chemicals called endorphins that act as a sedative, reducing anxiety while bringing about a more restful night of sleep. This is why people with insomnia or other sleeping disorders have a better sleep quality at night after a Swedish massage session. They also wake up feeling refreshed and rejuvenated for the long day ahead!
Improves the immune system
Massage therapy also helps improve your overall health by stimulating your immunity; massage therapists have found that their clients are less likely to get sick after receiving a massage. Researchers also claim similar conclusions, finding evidence that massage can stimulate your immunity by increasing the production of white blood cells in your body. So, if you have a weak immune system that's prone to pathogenic attacks, you might want to incorporate massage sessions into your lifestyle.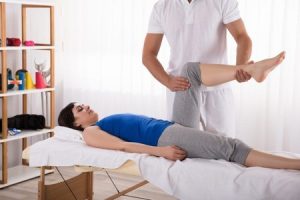 It helps heal sports injuries
Massage therapy has been used for centuries as a way to help treat minor sports injuries. This is why many athletes receive regular massage treatments to keep their muscles strong and flexible. Sports injuries occur when the body overworks certain parts of itself or damages muscle tissue during strenuous activity; it can be challenging for your body to recover on its own because it needs time to rest and recuperate! Getting a sports massage when you are in pain or recovering from an injury is the perfect way to help your body heal itself more quickly.
It is a great way to get rid of toxins in your body
Bodywork therapies have been used in cultures worldwide for centuries, and many of them use this treatment as a way to clear your body of toxins. Massage is no different; it can help move waste through your lymphatic system without interruptions. This process will bring about better health benefits than any other type of detoxification or cleansing process!
Improves mental health
Therapeutic massage has been proven to be an effective treatment for people who suffer from anxiety and depression. It helps relieve tension in your body, which can contribute to these conditions! Massages also increase the production of serotonin, a brain chemical that is associated with happiness and relaxation. It stimulates endorphin release as well, which helps your body fight stress and maintain a positive outlook.
Used to manage chronic conditions like diabetes or arthritis better
Massage therapy helps to manage chronic conditions such as arthritis or diabetes! These types of pain can be so debilitating that they interfere with your everyday life, making it impossible for you to enjoy time spent with family and friends. Getting regular massage treatments will reduce this pain which helps improve the overall quality of life! Older people with severe cases of arthritis often find that their pain is reduced significantly after just one massage treatment.
Conclusion
These are just a few of the many benefits that come with receiving regular massages! If this article has sparked some interest within you and you're thinking about trying it out for yourself, call us today at Gregory Chiropractic to book an appointment! We have the best Massage Therapist in South Hill, WA, in town!